Temporary Exhibition - Previous


Marie Gracie
Reconnection 1 (2020) handmade layered print, c15 x 24cm (Unframed)



'During Lockdown the road outside my home was eerily quiet - and nature's noise took on a new prominence. My garden was a great source of solace and I felt a heightened connection with the flora and fauna in it and a deeper appreciation thereof. Whilst I generally found it hard to be creative during this strange time, that reconnection prompted me to make some prints using plants from my garden.' [Marie Gracie]

This series of delicate prints are handmade, layering up the details of the various natural elements using both primary and ghost prints.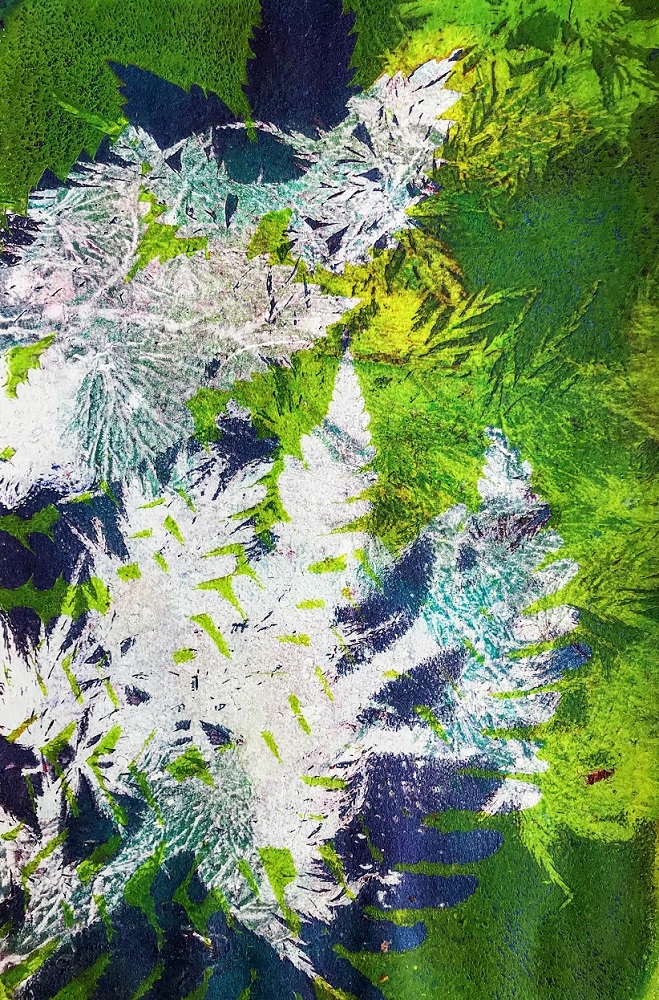 Reconnection
(2020) handmade layered print, 15 x 24cm (unframed)
Reconnection 3
(2020) handmade layered print, 15 x 24cm (Unframed)
About the Artist

Marie had a long career in the business world but seems to have discovered her creativity! In June 2019 she completed a Foundation Art Diploma. She is artist in residence at MK college and has a studio at Arts Central MK. She enjoys working in a variety of media. Most of her work involves combining elements from print, painting, drawing and photography, but she also loves 3D work. She runs SCANArts, providing creative workshops and tuition services for groups and individuals. Find her website at www.mariegracie.com or find her on Facebook (Marie Gracie) or Instagram (scan_arts).

All images courtesy of the artist ©Copyright Marie Gracie 2020
---
More Artists:
Office
Arts for Health Milton Keynes
Facilities Directorate
Milton Keynes Hospital
Standing Way
Eaglestone
Milton Keynes
MK6 5LD


Arts for Health Milton Keynes is the working name of MK Arts for Health charity number 1107625 company number 0513769