Temporary Exhibitions - Past - Emily Hett
Emily Hett
November 2019 - Novemeber 2020

Location:
Level 1 - Green zone - Neonatal (This exhibition has now finished)
Joy
is the driving force behind Emily's practice and her work aims to inspire a moment of this intangible, ephemeral feeling to exhilarate and uplift the viewer through vibrant colours, intricate pattern and playful compositions. Her artwork questions why certain objects instinctively arouse positive feelings and how we can cultivate this emotion through art. How can tangible objects be engineered with particular aesthetics to create joy?

The patterns and shapes in Emily's artworks are informed by studies of microscopic imagery, seeds, coral and flora. The final artworks are not exact replicas of natural species, but allusive hybrids.
About the Artist:
Emily Hett is an emerging Midlands based artist; she graduated in BA Fine Art from Loughborough University in 2019 and is the current recipient of the Step Change Fellowship 2019 in partnership with Loughborough University and the Artist Benevolent Fund. Emily's practice also includes ceramics, sculpture and installation.
Sales Enquiries:
All of the artworks in this exhibition are for sale. Signed limited edition prints and original artworks prices from £30.

Please contact:
Email: info@artsforhealthmk.org.uk
Tel: 01908 996124
Did you know?
At least 20% from artwork sales at Milton Keynes University Hospital go directly to Arts for Health Milton Keynes? This helps to fund exhibitions like this of emerging and established artists; look after a collection of over 400 artworks and fund health and wellbeing focused arts projects around hospital and in the local community.
Colouring pages by Emily Hett:
You can find links to FREE colouring pages designed by Emily Hett in our Online Activities & Resources.
---
Explore more past exhibitions ︎︎︎
Office
Arts for Health Milton Keynes
Facilities Directorate
Milton Keynes Hospital
Standing Way
Eaglestone
Milton Keynes
MK6 5LD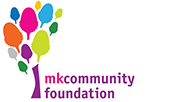 Arts for Health Milton Keynes is the working name of MK Arts for Health charity number 1107625 company number 0513769