Arts on Prescription

Artist led course for adults living with health challenges


Who is it for?
Arts on Prescription is a 12 week programme of arts activities for people with mental health issues such as depression, stress and anxiety.


How do I join?

*
The programme is available 'on prescription' from GPs, mental health workers, and voluntary sector organisations such as Rethink and MK Mind.
*Please note this activity is currently postponed please find our full COVID-19 statement here

Funded by Smile MK.





Other current activities:
Office
Arts for Health Milton Keynes
Facilities Directorate
Milton Keynes Hospital
Standing Way
Eaglestone
Milton Keynes
MK6 5LD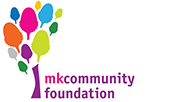 Arts for Health Milton Keynes is the working name of MK Arts for Health charity number 1107625 company number 0513769