Online Activities & Resources

The following creative wellbeing resources are available to download for FREE to support creative wellbeing needs from home.


You will find links below to a range of arts activities, from tutorials led by our professional artists, create worksheets to download, online exhibitions to explore and much much more!
We have also included links to useful organisations, offering support and guidance for when you need it.
*This page is being developed in response to the current COVID-19 climate, new activities will be added so do check back for more soon!
Discover Activities︎︎︎
Office
Arts for Health Milton Keynes
Facilities Directorate
Milton Keynes Hospital
Standing Way
Eaglestone
Milton Keynes
MK6 5LD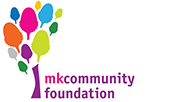 Arts for Health Milton Keynes is the working name of MK Arts for Health charity number 1107625 company number 0513769