The Collection: Sculpture
Chirs Campbell
Chris was born in 1956 in Blackpool. He studied Fine Arts at Nottingham Trent Polytechnic between 1977 and 1980.


Mother and Child Camel, 2002
The original camel at the hospital was made by Chris from wood. It started life as a product of an artist in residency scheme in Derbyshire.

Before appearing in the courtyard at the hospital it made many appearances in exhibitions around the country and even featured on Blue Peter with other animals made by Chris. It is rumoured to have its own Blue Peter badge!

More from Level 1:
Office
Arts for Health Milton Keynes
Facilities Directorate
Milton Keynes Hospital
Standing Way
Eaglestone
Milton Keynes
MK6 5LD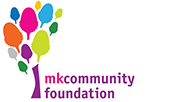 Arts for Health Milton Keynes is the working name of MK Arts for Health charity number 1107625 company number 0513769