Current Temporary Exhibitions
Arts for Health MK organise a programme of temporary exhibitions throughout Milton Keynes University Hospital, which change every six months, we make information on the exhibitions available online for you to explore remotely. You can also find details below on other Arts for Health MK led exhibitions and displays at off-site locations around Milton Keynes.
*Some dates may vary due to the current COVID-19 environment. Please do not visit the hospital to view exhibitions and strictly adhere to current guidance, for more information see: www.mkuh.nhs.uk/coronavirus-covid-19

Explore our Current Exhibitions Below︎︎︎
---
September 2021 - February 2022
The energising and nourishing properties of colour is the motivation behind these richly textured paintings. Currently on display at Milton Keynes University Hospital. The exhibit features paintings inspired by 'Monet's garden' Giverny, find out more here...


Image:
Blue to Blue,
Acrylic On Board (2019), 45x45cm
©
David H Jones
Location:
Online only
26th August 2021 - 4th January 2022
A fundraising exhibition of artworks from a group of local female photographers, MK Photography Divas, exploring A Female Focus on a range of subjects covering the genres of Landscapes and Seascapes; Nature; Abstracts; Weather and Seasons; and Local Urban Scenes.
Image:
Jean Rowton: It's raining! (2018) Monsoon in Hong Kong, June 2018
©MK_Photography_Divas 2021
Location:
Online / Near wards 4-5 (Childrens wards)
June 2021 - 2022
Milton Keynes University Hospital
This series of artworks created exclusively using tape, for exhibiting at Milton Keynes University Hospital, are a study of colour and line. The artist is known for creating large installations out of tape, mainly in a monotone colour palette, these smaller artworks proved to need a more intense use of colour as the basis of each piece.
Image:
Within and without (June 2020) 61 x 91 cm Tape on board
©JanHarrington
Location:
Online / Cancer Centre Link Corridor (*No General Public Access)
April 2021 - March 2022
Milton Keynes University Hospital
This series of artworks are based on images of Hamburg, a city the artist visited recently and viewed from church spires that survived the 2nd World War. The city is drawn and re-drawn, changing the scale of the buildings, turning them upside down, to give them a suspended, abstract appearance.
Image:
Hambug Series No.1 (2019), acrylic on collage, 91 x 69 cm
©JaneWalker
Ann Crearie, Orinta Pranaityte & Astrid Baerndal
Location:
Online
Mandala, (Sanskrit: "circle") from historic, cultural origins the Mandala symbol appears in many contemporary art therapy approaches. This exhibition features artworks created by artists who use the Mandala at the centre of their practice and also work within the field of art therapy. Some of the artworks have been made by the artists, others in collaboration with workshop participants.
Image:
Mandala
, (2005-2006) handcut inkjet print on paper ©Astrid Baerndal
Long Term Loan
'Paintings celebrating the awe and wonder of the English landscape.'
Find out more here.
Location:
Milton Keynes University Hospital
(*No general public access)
Paintings Available for Sale
Long Term Loan
50 Anniversary MK series:
Mixed Media artwork series depicting images of central Milton Keynes, digitally edited and assembled. Find out more here.
Location:
Milton Keynes University Hospital
(*No general public access)
---
Office
Arts for Health Milton Keynes
Facilities Directorate
Milton Keynes Hospital
Standing Way
Eaglestone
Milton Keynes
MK6 5LD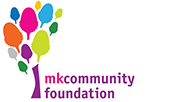 Arts for Health Milton Keynes is the working name of MK Arts for Health charity number 1107625 company number 0513769