Stuck in the Iridescent Mud (2020) digitally manipulated collage; original dimensions 4855 x 2392 px (NFS)
Daisy Jones' multimedia approach explores the themes of health anxiety and her Grandmother's journey with Alzheimer's - particularly the impact this had as lockdown commenced.
"Stuck in the Iridescent Mud [above] is a digital collage exploring symbolic meanings of indescribable emotions; confusion and nostalgia, with a bubblegum colour-scheme. Whilst creating this I was reliving my memories with my Grandmother, and trying to imagine how to depict the journey her mind must be going through with losing her memory."
Home of Spirits
(2020) mixed media and air dry clay diorama, 23cm x 26.5cm (NFS)
"Home of Spirits [above] is a surreal mixed media diorama envisioning a fantasy world where memories are kept. By using metallic and iridescent colours, it reflects the magic of something that we as a society do not fully understand yet. Imagining that my grandmother is almost shifting into a parallel reality helps me to feel more at peace with what has been happening." [Daisy Jones]
Aluminum Link
(2020) Clay Sculpture, digitally manipulated image, original image size 3024 x 4032px (NFS)
"Aluminum Link [above] is a clay sculpture that is my attempt of an embodiment of Dementia. It is a decaying tooth, but I used iridescent beads to try and shine a more positive and beautiful light on something so grotesque."
About the Artist

Daisy Jones is a recent BA (Hons) Fine Art graduate from the University of West England. These works were made during and after lockdown for her university Fine Art project. Daisy says: "The lockdown changed the direction of my project, as I had to completely rethink what mediums to use and it added an extra element of confusion and anxiety both within my real life and my artwork."

Discover more: https://daisyjones.myportfolio.com/

All images courtesy of the artist ©Copyright Daisy Jones 2020
---

︎ Artworks Sales


Some artworks in this online gallery are for sale. 25% of all sales goes directly to Arts for Health Milton Keynes and helps to fund our exhibitions and activities programmes. Sales information will be listed alongside the artworks. Please email:

exhibitions@artsforhealthmk.org.uk

if you are interested in purchasing any of the artworks.




---
More Artists:
Office
Arts for Health Milton Keynes
Facilities Directorate
Milton Keynes Hospital
Standing Way
Eaglestone
Milton Keynes
MK6 5LD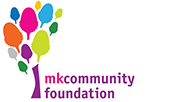 Arts for Health Milton Keynes is the working name of MK Arts for Health charity number 1107625 company number 0513769