Laura Brown

Sculpture
Self Sanctuary, kiln fired clay, 2020 (NFS)
"Through the use of training as an Art Therapist and personal therapy, I have been able to discern why trees are a constant theme in my clay sculpture work. Ever since I was a child, I have climbed trees to get away from the anxiety of the world below. Trees gave me a second vantage point. I have since lived in 9 countries and through every move and every new beginning, I constantly carved trees, but had no idea why until this year while studying art therapy. In times like this where Corona Virus is causing an overload of anxiety, having an inner sense of sanctuary is of paramount importance and I hope everyone is able to access theirs and identify what makes them feel safe." [Laura Brown]



Art Journal Entries



Image 1
- Art Journal Entry: Grief Feels a lot like Depression (NFS)
"I used to find myself looking forward to mealtimes in isolation, yet with a fresh heartbreak, my nervous system has entered fight mode and suppressed my hunger pangs. Now I know why it feels I cannot eat with a broken heart. I am grieving the end of my relationship, reminiscent of depression."

[Laura Brown]
Image 2
- Art Journal Entry: Time Does Not Heal All Wounds. Mixed Media on paper (charcoal pencil, magazine cuttings) (NFS)
"Isolation makes it a lot more difficult to distract myself from deeply rooted feelings. I am alone with myself and my emotions, including those I have not dealt properly with; a past heartbreak and a fresh heartbreak. " [Laura Brown]
About the Artist

Laura Brown is an artist living and working in Buckingham, she is currently studying art therapy at The Institute for Arts in Therapy and Education in London.
All images courtesy of the artist ©Copyright Laura Brown 2020
---

︎ Artworks Sales


Some artworks in this online gallery are for sale. 25% of all sales goes directly to Arts for Health Milton Keynes and helps to fund our exhibitions and activities programmes. Sales information will be listed alongside the artworks. Please email:

exhibitions@artsforhealthmk.org.uk if you are interested in purchasing any of the artworks.


---
More Artists:
Office
Arts for Health Milton Keynes
Facilities Directorate
Milton Keynes Hospital
Standing Way
Eaglestone
Milton Keynes
MK6 5LD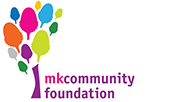 Arts for Health Milton Keynes is the working name of MK Arts for Health charity number 1107625 company number 0513769