Online Activities & Resources
Alina Orchestra and Arts for Health Milton Keynes present…
Music4Mindfulness
30th April - 16th July 2021
FREE - no registration required - watch at your own pace.
Music4Mindfulness was an inclusive 12-week online programme of support for anyone who wishes to improve their health and wellbeing through an introduction to classical music. We have made each session available online below for you to watch at your own pace (please note the live Zoom workshop date has now past)
︎

What can I expect?

Each week, an excerpt of classical music will be chosen based around a theme.
The music is introduced by Alina's Musical Director, Hilary Davan Wetton. Following the musical introduction, Outreach Leader, Anna Sideris, will provide participants with breathing and mindfulness techniques based around the music chosen. Then, listen to the music.

Participants will be encouraged to develop their listening skills by enjoying a wide variety of specially chosen pieces through expert listening guides. You can join at any point but we encouraged you to partake in all 12 sessions. Each video will last around 20 minutes.

By the end of the programme, users will have broadened their knowledge base and be
inspired to listen to classical music in new and different ways. These skills can be utilised post-project alongside techniques to help you any with physical and mental health issues using music and breathing.

︎ What are the benefits?

The therapeutic benefits of listening to music in this way include calming anxiety, easing pain, boosting the immune system and lifting mood. You will also learn about classical
music with extra listening recommendations that we suggest along the way.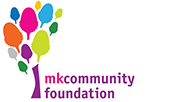 ---
︎︎︎ Enjoyed these?

Have you listed to our Music for a While Series? While away the time listening to a handpicked selection of inspirational music: https://artsforhealthmk.org.uk/Music-for-a-While
---
Discover More︎︎︎
Office
Arts for Health Milton Keynes
Facilities Directorate
Milton Keynes Hospital
Standing Way
Eaglestone
Milton Keynes
MK6 5LD


Arts for Health Milton Keynes is the working name of MK Arts for Health charity number 1107625 company number 0513769