Peter Randall-Page RA

Peter Randall-Page (b.1954) has gained and international reputation for his large-scale sculptures, drawings, and prints inspired by geometric forms and patterns from nature. He has undertaken numerous large-scale commissions and exhibited widely. He was elected a Royal Academician in 2015. His work is held in public collections world-wide, including the Tate Gallery, British Museum and the Eden Project.



After the Winter, 1981, Carrara Marble, 117 x 12.5 x 40 cm Peter Randall-Page RA © Milton Keynes University Hospital NHS Foundation Trust, art collection.

The sculpture After the Winter was purchased in 1981 by the Milton Keynes NHS Trust in anticipation of the opening of the new hospital. To this day the artwork is situated in a small courtyard space near the Eaglestone Restaurant, one of many which offer a quiet oasis to those on site.

Inspired by organic forms, and the impact they can have on our emotions, Randall-Page's artworks resonate especially well within a health care setting for their allusions to growth and development. Made from Carrara marble, After the Winter has a delicate ribbed texture and detailing across the entire surface, evidencing the artist's handiwork. The form appears to twist and 'grow' up towards the light that infiltrates the surrounding architecture.

Cleaning Programme 2021-2022

Over the years, life outside had taken its toll on the on After the Winter. It had become weathered, with the original colour darkened, and its brick foundation within the courtyard was unstable.

In 2021-2022, thanks to financial support from Milton Keynes University Hospital NHS Foundation Trust and Milton Keynes Hospital Charity, Arts for Health MK engaged specialist, museum standard conservators,

Taylor Pearce Ltd.

to extensively clean the artwork. A new foundation pad was also made to elevate the sculpture within the courtyard, so it can be seen to its best effect. And our Creative Courtyard volunteers have been given support to help keep it looking at its best.


Before and After...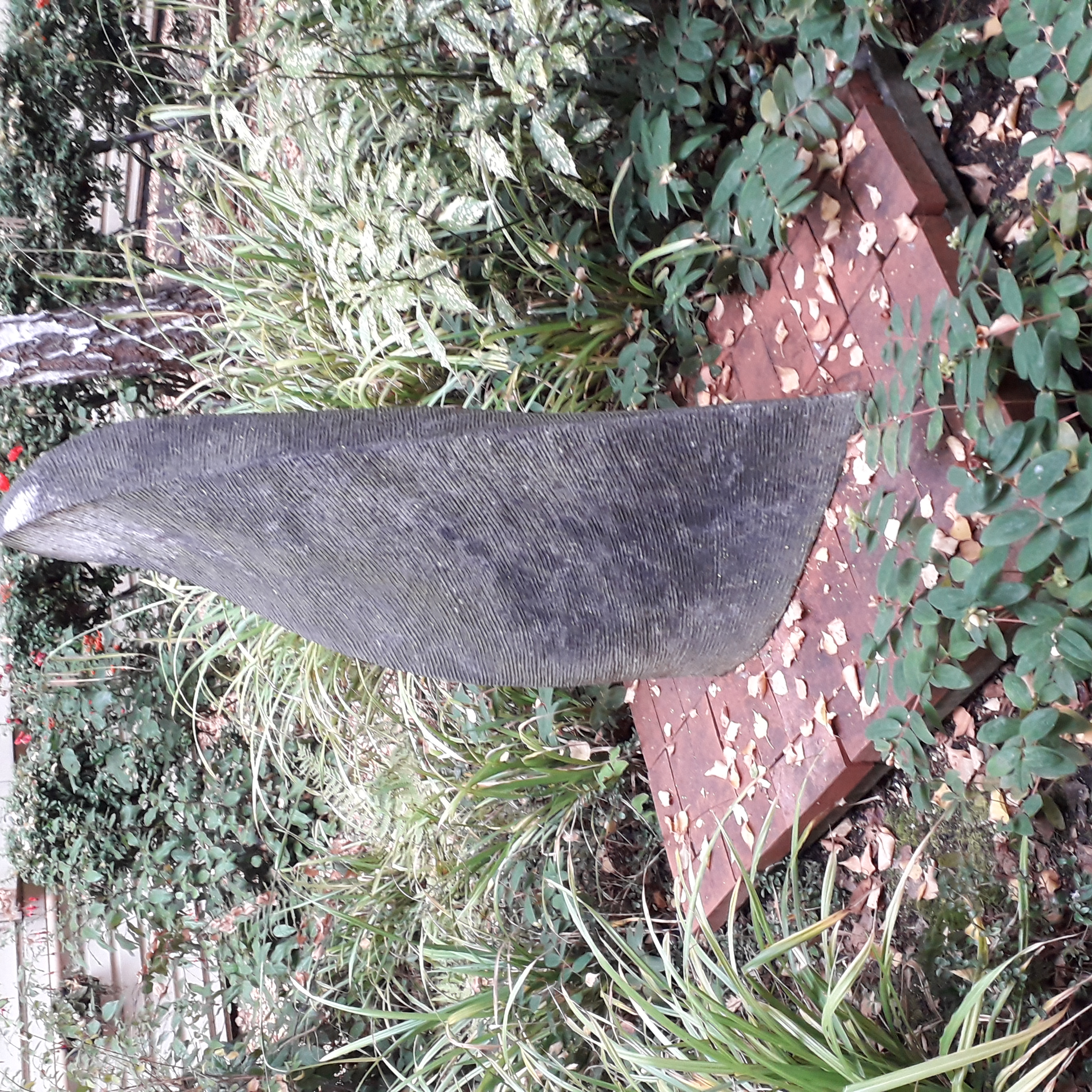 Commenting on the restoration Peter Randall-Page said:
"I can hardly believe that its 40 years since I made this work for MK Hospital! I'm delighted to see it looking so pristine after its recent expert cleaning. I hope it has benefitted many staff, patients and visitors over the years, offering a sculptural focal point for reflection and contemplation, and that it continues to do so in future.

Arts for Health MK are to be commended for their work supporting people's health and wellbeing in Milton Keynes, both through the care and curation of the hospital's Art Collection and their creative programmes. In current times, such organisations are absolutely essential, not to say invaluable".



Can you help? We are working towards an extensive cleaning and conservation programme for the sculptures within the hospital's Art Collection to ensure that they can be enjoyed by the public for generations to come. Please kindly consider making a donation to help us achieve this goal, thank you! Click here to donate.


More from the hospital's Art Collection displayed on Level 1︎︎︎

Office
Arts for Health Milton Keynes
Facilities Directorate
Milton Keynes Hospital
Standing Way
Eaglestone
Milton Keynes
MK6 5LD


Arts for Health Milton Keynes is the working name of MK Arts for Health charity number 1107625 company number 0513769