Online Activities & Resources

Culture at Home
The following are digital resources that allow you to experience cultural activities online from home. We will update this list as we find more...
Virtual Galleries / Museums
︎︎︎
Milton Keynes Gallery: Didn't make it to the latest exhibition before it closed? They are posting regular images and information on the artists on their social media: https://twitter.com/MK_Gallery
Experience an Exhibition
f
rom the comfort of your own home explore galleries across the world on Google Arts and Culture. You could e-visit Tate Britain, British Museum, the The Natural History Museum or even take a 360o look inside the Louvre in Paris - Can you spot the Mona Lisa?!

The Welcome Collection: Explore their online collections and resources in 'The free museum and library for the incurably curious' https://wellcomecollection.org/
Watch / Listen:
Tate Modern website lets you walk-through some of their exhibits and has podcasts giving an insight into the lives behind the artists www.tate.org.uk/art/podcasts

BBC iPlayer also has plenty of Arts programmes to watch including fascinating look at the Art of Persia and the paint-along series Joy of Painting with Bob Ross. www.bbc.co.uk/iplayer/categories/arts/featured

Test your knowledge with the great British art quiz - quizzes are set by gallery staff in partnership with Art UK.

www.theguardian.com/culture/series/the-great-british-art-quiz
Create at Home
︎
Activities - We are updating our activities pages but here are a few more ideas:
Milton Keynes Arts Centre are hosting short interviews with artists and makers questioning their different methods of making and investigate why they make and how. Alongside these introductions they have published activities for children and families, applying what they've learned to create their own work of art or exploration of materials at home. https://miltonkeynesartscentre.org/Digital
Join the #CreatetoConnect with 64million Artists - new challenges posted each day to help us stay creative and connected - don't forget to tag us in your posts too! https://dothinkshare.com/creative-inspiration/the-january-challenge-2021/
Dementia Friendly: At home activities to support carers for people living with dementia: https://smallthings.org.uk/the-storybox-project-at-home/
Creative Care Homes
Paintings in hospital have created a A-Z or art activities and inspirational ideas in a practical and helpful guide, download from their website or order a pack:
www.paintingsinhospitals.org.uk/pages/category/creative-care-homes?Take=31#top
Dance
︎︎
The Royal Ballet
Are streaming full performances and live content on their youtube channel in their Our Home To Your Home series: https://www.youtube.com/channel/UCHS5XKgf2FCBF8pZllE_bjw
The Royal of Dance - Silver Swans
Ballet Lessons designed to get the older generation, of any ability, moving to the music at home.
www.royalacademyofdance.org
English National Ballet are posting free ballet classes online on their YouTube channel and a subscription series BalletActive. https://www.youtube.com/user/enballet/
Sadler's Wells presents a programme of full-length dance performances and workshops online for all ages, to keep you entertained and connected through dance
https://www.sadlerswells.com/whats-on/2020/digital-stage/
5rhythms Dance
Bletchley based classes are offering free Zoom sessions for families of NHS, hospice, emergency services, frontline employees and anyone on benefits. Find out more on:
https://
www.5rhythms.com/teachers/Lucy+Howgego
Festivals / Film / Music
︎︎︎
Music for Dementia 2020 have produced a guide designed to support people with dementia and their carers during Covid-19.
http://musicfordementia2020.com/info/musical-guide.pdf
The Royal Albert Hall are streaming a programme of performances across genres in the #RoyalAlbertHome series - a new concert is available nightly, concerts start around 7.30pm but check the website for times: www.royalalberthall.com/tickets/series/royal-albert-home
Royal Opera House
Are also streaming full performances and live content on their youtube channel in their Our Home To Your Home series: https://www.youtube.com/channel/UCHS5XKgf2FCBF8pZllE_bjw
Classical Music Library:
Milton Keynes Libraries users can access Naxos, the world's largest classical music listening service. Naxos has a collection of over 130,000 tracks of music. Just activate with your existing library membership!

https://www.naxosmusiclibrary.com/login
Festivals: No festivals lined up for this spring/summer - there is now: The Social Distancing Festival features live streams of music, theatre and dance from across the world.
www.socialdistancingfestival.com/
BBC iPlayer: Alternatively catch up on festival highlights from the 6 Music Festival or last years Glastonbury to name a few on iPlayer: www.bbc.co.uk/iplayer/categories/music/featured

BBC Sounds: A wealth of music, podcasts and audiobooks.
https://www.bbc.co.uk/sounds/help/questions/getting-started-with-bbc-sounds/sounds-intro
British Film Institute
See shorts and features, showing the best from the BFI, national and regional archives.
https://player.bfi.org.uk/free
Health & Wellbeing
︎
Free podcasts on health and wellbeing from the author of 'The Four Pillar Plan' and 'The Stress Solution'; Dr Rangan Chatterjee
https://drchatterjee.com/blog/category/podcast
Learn a New Skill
︎
Whether for fun or professional development why not use your new found free time to learn something new?

The Open University's Open Learn programmes offer free online courses from:www.open.edu/openlearn/education/free-courses

Future Learn has a range of free online courses, including creative arts and media.
www.futurelearn.com/subjects/creative-arts-and-media-courses
Learn My Way has free courses for you to learn digital skills to stay safe and connected. There are a variety of topics including basic skills, online safety and improving your health online. https://www.learnmyway.com
Literature and Reading
︎
Reading for all:
Read an eBook, browse an e-magazine or listen to an eAudiobook all available FREE with your existing library membership via the new Libby App https://libbyapp.com/welcome
Audio Books: Audible have made many for their audio books free to listen to - great for children and teenagers but there's is something for all the family. https://stories.audible.com/discovery
Project Gutenberg
stores all books that are outside copyright and therefore free to download or read online
www.gutenberg.org
Librivox
i

s Like Audible, but FREE!
https://librivox.org
Narrated books from Project Gutenberg.
Singing for Better Breathing
︎
A YouTube series designed to 'support those wishing to improve and maintain their health through singing.
https://
www.youtube.com/playlist?list=PL-IiTbuZ7zr1F4jZYocKQ5pALmBH_1FEg
Theatre
︎︎
The National Theatre watch trailers and behind the scenes clips on the YouTube channel https://www.youtube.com/c/NationalTheatre/featured For unlimited access to stream a number of stage productions, subscribe to the National Theatre at home https://www.ntathome.com/

The Royal Shakespere Company / English National Ballet amongst others are streaming 'almost live' performances on https://www.marquee.tv/

Shakespeare's Globe Theatre: virtually-attend theatre productions online for a nominal fee https://www.shakespearesglobe.com/watch

Cirque du Soleil for something a little different the world-renowned circus are releasing videos of some of their mesmerising performances on Cirque Connect https://www.cirquedusoleil.com/cirqueconnect

Watch and Take Part: The Royal and Derngate have put their National Theatre Connections Festival online, it's aimed at young adults and includes some physical theatre workshops to try at home:
www.royalandderngate.co.uk/nt-connections/

Musical Theatre
Andrew Lloyd Webber releases full-length musicals exclusively on his youtube channel

The Show Must Go On! You can also b

uy or rent full shows online at your leisure:
www.youtube.com/channel/UCdmPjhKMaXNNeCr1FjuMvag

The Royal and Derngate have released brand new digital musical (for grown-ups)

#ZoologicalSociety

free to stream online 18+ only!
www.royalandderngate.co.uk/news/zoologicalsocietymusical/
The Great Outdoors
︎︎
- it's FREE too!

If you can safely and responsibly do so - it is still really important for health and wellbeing to get some fresh air - maintaining social distancing guidelines of course. You could sketch the flowers in your garden, listen to the bird song in the early morning, or try star gazing in the evening.

The National Trust has put lots of outdoor indoor inspiration online: www.nationaltrust.org.uk/things-to-do

The National Garden Scheme and its garden owners are working to bring the gardens to life with virtual garden visits, gardening tips and great stories.
https://ngs.org.uk/virtual-garden-visits

Supported outdoor adventures Rambling Salamander.
'Fancy taking part in an outdoor treasure hunt ?
We have mapped out nice and easy trail-loops in the woods and local parks to encourage people to be outdoor in the fresh air and sunshine. Each walk has a little wooden box with treasure in it, and all you have to do is to find the box we can send you a link to follow the route with your phone, using a free app called ViewRanger. We can also send you a file with our easy-to-follow-map to print out.' https://www.ramblingsalamander.co.uk/


Family Friendly
︎︎︎
That's not all - we have created a Family Friendly Culture at Home list here - full of creative activities for all the family.
Discover More︎︎︎
Office
Arts for Health Milton Keynes
Facilities Directorate
Milton Keynes Hospital
Standing Way
Eaglestone
Milton Keynes
MK6 5LD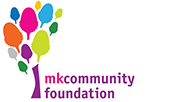 Arts for Health Milton Keynes is the working name of MK Arts for Health charity number 1107625 company number 0513769