We are recruiting!

15th July 2020
FREELANCE FUNDRAISER REQUIRED BY ARTS FOR HEALTH MILTON KEYNES

Part-time over 6-8 months Maximum fee £8000. To start ASAP
We seek an experienced fundraiser with a proven track record of raising funds from the Lottery, Arts Council England, Trusts and Foundations and individuals/community events. We need to increase our fundraising capacity and skills set, hence this new role. The focus of the fundraising will be on Arts for Health projects planned from April 2021.
Full Fundraising brief and details on how to apply can be downloaded from
www.artsforhealthmk.org.uk/work-with-us
.
Closing date:
5.00pm 31st July 2020.
Applications have now closed
Artist Commission: Jazz Moreton Spaghetti for Two

Milton Keynes Disability Awareness Day 2020
13th July 2020
For Milton Keynes Disability Awareness Day 2020 Arts for Health Milton Keynes have commissioned artist Jazz Moreton to create a performance based, digital artwork and workshop activity.
The performance sees the host of what would be a party in normal times spending the time that she would have spent cooking to knit a friendship bracelet. Instead of pasta, her cooking-pot contains string. The artist will instruct her audience on how to cast on, knit and cast off.
We invite you to join in the performance from home in your own time. The artwork will be hosted on
https://mkdad.wordpress.com/Artist Commission 2020
premiering on 14th July 2020 – Milton Keynes Disability Awareness Day. The artwork will be archived on the Arts for Health MK website after the event on our
exhibitions pages.
---
This years Milton keynes disability awareness day will also see Milton Keynes Community Choir in concert with Electric Umbrella. Tuesday 14th July 7.45-8.45pm - join our Facebook watch party! Details on www.mkdad.wordpress.com

---
About the artist:
Jazz Moreton is a socially-engaged artist who is concerned with socio-political themes such as the ways that marginalised groups struggle to be accepted as part of mainstream society. Moreton works in a variety of mediums ranging from the rebellious medium of Performance to the often-ignored disabled voice. 
Moreton graduated with first-class Honours in Fine Art from the University of Gloucestershire in 2017 recent exhibitions include 'Discursive Ability' (audio-based artwork at Coventry Biennial of Contemporary Art, 2019.) 


Call for Entries: Arts for Health MK - Online Gallery


Applications have now closed

24th April 2020

Our mission at Arts for Health Milton Keynes is to use arts and creativity to improve health and well-being. We think that now more than ever it is important to use our creativity to bring people together across our community. Therefore, we are inviting artists living and working in Milton Keynes and the surrounding areas (MK postcode) to submit artworks for our online exhibition.

As we navigate through this time of enforced uncertainty and change, the exhibition will highlight the artwork being made within this period. It could be artworks created in isolation, documenting the resurgence of finding of joy in simple things or exploring the comforts or discomforts of repetition or disrupted routines. We are particularly interested in artworks that highlight the challenges faced by those living with physical or mental health challenges continuously in day to day life but have more public resonance now.

We welcome artworks of any medium including but not limited to painting, drawing, video or sculpture, artworks must be suitable for a portfolio style web gallery – however please note we cannot accommodate real time live performances. The online exhibition will form a lasting exhibition archive, on our website.

We will be showing as many as we can over the coming weeks, updating our online exhibition regularly to create a dialogue on social media. Maximum 3 artworks per artist.
---
Deadline
for submissions:
Friday 31st July 2020
Applications have now closed
︎︎︎ Explore the exhibition
For more information email: exhibitions@artsforhealthmk.org.uk
---
Application information for artists:
Please mark the subject line of your email: Online Exhibition Entry


Attach one high quality, jpeg image of each of the artworks you are submitting (Maximum 3 artworks per artist) - see photography tips below
For video works please provide the link to the artwork(s) on your website, YouTube or vimeo channel within your application.


Please include the artists name, title of the artwork and medium in each image file name


Please indicate clearly if you do not wish your name publishing next to your artworks to maintain anonymity
Artworks may be available for sale - All sales will be coordinated by Arts for Health Milton Keynes. There is a 25% commission which will go directly to Arts for Health Milton Keynes and help to fund our exhibitions and activities. Please indicate any sale prices (including commission) clearly on your application.


Include a brief description about each of your artworks, including dimensions and how they fit into the exhibition theme / any other relevant information. (We may include this next to your artworks)


Before sending please ensure that you are happy for these images and information to be shared on our social media channels

Photographing your artwork:
we have put together some tips on how to photograph your artworks from home. Which are also available to download below:
How to photograph your artworks
Privacy Policy and Data Protection
The information you provide will only be used by Arts For Health Milton Keynes to administer the exhibition. It will be kept in a secure environment and only accessed on a "need to know" basis. It will not be shared with any other organisations or transferred outside of the European Union. It will be retained until the completion of the exhibition administration, when it will be securely destroyed.
︎︎︎ Explore the exhibition
Online Resources - we would love to hear your feedback
11th April 2020
As you are aware, in light of the Coronavirus outbreak we have had to postpone all of our art group workshops. We have some good news: we are in the process of developing some online resources to support our participants and people who have been referred to us that are held on our waiting lists.
We are likely to use digital platforms, so we need to understand what you would like to see and how you would prefer to engage with the team here at AHMK. We have some ideas, including setting up an online Blog, providing downloads from our website, posting on our Facebook page and running video workshops on YouTube.
Is there anything else you would like to see?


Are you working on a project and need some support or ideas?


Are you using any creative online resources at the moment?

Please let us know by sending an email to
info@artsforhealthmk.org.uk
with your comments and suggestions. You can also include links to any other online creative resources that you have used or are aware of.
If you would prefer to record your comments by phone, please call us on
01908 996124
and leave a message.
Our online resources will be published on our website at the following link:
https://artsforhealthmk.org.uk/Online-Activities-Resources
We currently have colouring and mindfulness resources. Keep checking back as it will be updated regularly. All activities are free to download onto a smartphone, tablet or laptop.
Thank you for your help, together we will get through this!



Covid-19 virus statement and effects on Arts for Health MK public activities

March 2020
Due to the Covid-19 related Government announcements Arts for Health Milton Keynes is having to suspend it's Arts on Prescription programme with immediate effect and until further notice. We realise that this will be a serious, although temporary loss to our participants as indeed it is to us. We hope to provide some online signposting and resources which may be of help to the health & wellbeing of our participants and service users.

With immediate effect, there will also be a suspension of:

Art Group - Mondays 2-4pm at The Old Bath House

HEADSTART artforms (fortnightly) Thursdays at Camphill.

We are still taking inquiries and referrals via our email address info@artsforhealthmk.org.uk

We are currently putting together some online resources linked to the MKUH exhibitions programme and activities to try at home. Please check back regularly for more updates or follow our social media.
Please stay safe and keep well.

The Arts for Health MK team.
Office
Arts for Health Milton Keynes
Facilities Directorate
Milton Keynes Hospital
Standing Way
Eaglestone
Milton Keynes
MK6 5LD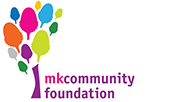 Arts for Health Milton Keynes is the working name of MK Arts for Health charity number 1107625 company number 0513769