16th October 2020
We are pleased to announce the following exhibition is opening today!
Arts For Health - Exhibition

16th October - 15th November 2020
Location:
MK Gallery Project Space
Opening Times:
Friday- Sunday 10am-5pm
Free Entry - Booking not required*
(Please visit
mkgallery.org/visit
for information on how we are operating under covid-19 regulations)
---
Arts for Health features selected artworks made between March and July 2020 by artists living in Milton Keynes and its surrounding area. Through a range of media - including painting, drawing, photography, and film - the exhibition aims to create dialogue and awareness around those living and working in social isolation.
Arts for Health also includes work created for Milton Keynes Disability Awareness Day 2020, an annual event which highlights the talents of people with disabilities.
Artworks which explore the daily experiences faced by many who live with disability now seem to have more public resonance as a result of the current COVID-19 pandemic; from the discovery of joy in simple things to the comforts and discomforts of repetition or disrupted routines. Within this context, Arts for Health invites a reimagining of the way society views physical disability and mental health.
---
*
Visits to the Arts for Health exhibition in the Project Space are
FREE
and do not need to be pre-booked. If you wish to visit the MK Calling exhibition in the main gallery at the same time, you must pre-book your visit.
---
︎ Many of the artworks are for sale; 25% of all sales goes directly to Arts for Health Milton Keynes and will help to fund our future programmes.
Click here to view the full online gallery and to purchase artworks.
---
Office
Arts for Health Milton Keynes
Facilities Directorate
Milton Keynes Hospital
Standing Way
Eaglestone
Milton Keynes
MK6 5LD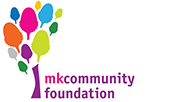 Arts for Health Milton Keynes is the working name of MK Arts for Health charity number 1107625 company number 0513769